Department of Environment and Prevention Sciences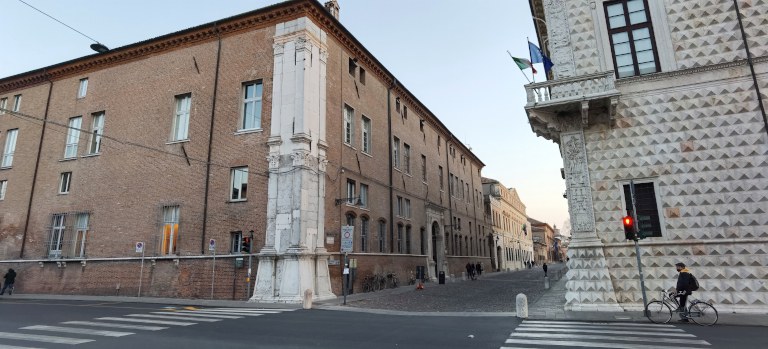 In July 2021, 51 professors and researchers at the University of Ferrara founded the new Department of Environmental and Prevention Sciences (DEPS), an innovatively multidisciplinary department at the University of Ferrara. The new Department has grown to 56 members from January 2022, including 5 technical-administrative staff.
DEPS represents one of the most comprehensive Italian university departments dedicated towards multi-sectorial collaboration in teaching and research between very different disciplines; fostering leading international experience and European Union directives concerning protection and conservation to obtain an environmental and ecological transition into a more sustainable society and economy.
The ambitious strategic vision of the Department of Environment and Prevention Sciences  spans broad aims with specific objectives:
-The need to deepen the study and teaching of natural, chemical and biological sciences in an increasingly innovative and complex manner;
-The will to compare knowledge and scientific research related to bio-geosciences with medical, social and legal disciplines of the region and beyond;
-The intention to offer multidisciplinary teaching, characterized by a mix of traditional methodologies for education in presence as well as adoption of the most advanced technologies for remote teaching;
-To place itself at the service of the city and the region, establishing direct interactions with the community to fulfill the "Terza missione" of the University; applying extensive interdisciplinary research skills, including collaboration with research centers and doctoral courses already active at the University of Ferrara. 
To find out more about our educational offer, our latest research plus scientific and cultural events promoted by the Department of Environment and Prevention Sciences, visit the other sections of the Department's web site and do not hesitate to contact us.
| | |
| --- | --- |
| Organization: | |
| Director:       |  Prof.ssa Olga Bortolini |
| Deputy Director:   |  Prof. Claudia Amodio |
| Headquarters:       |  Palazzo Turchi di Bagno, C.so Ercole I D'Este, 32 |
| Administrative office: |  via Luigi Borsari, 46, 44121 - Ferrara |
| Department Secretariat: |  Dott. Salvatore Iazzetta |